Rock - Pink Floyd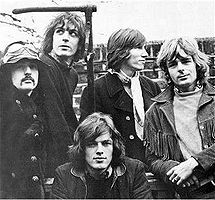 Pink Floyd were an English rock band who achieved worldwide success with their psychedelic and progressive rock
music. Their work is marked by the use of philosophical lyrics, sonic experimentation, innovative album art, and
elaborate live shows. Pink Floyd are one of the most critically acclaimed and commercially successful rock music
groups of all time. They have sold over 200 million albums worldwide, including 74.5 million certified units in the
United States.
CD covers